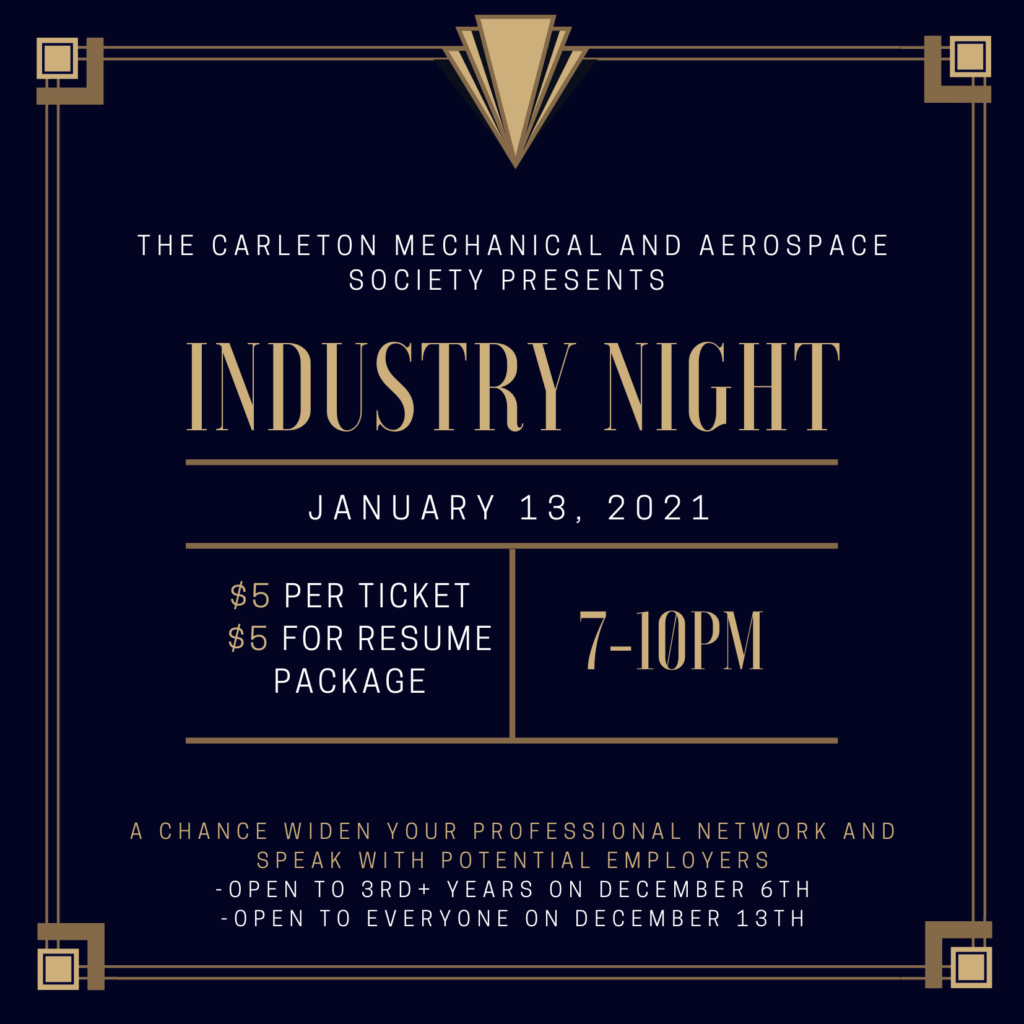 We are happy to announce that CMAS's 28th annual Industry Night will be taking place virtually on Wednesday, January 13th, 2021. Industry night is a chance to speak with potential employers and widen your network of professional contacts for the future. Industry night tickets will be going on sale to 3rd years and up on Sunday, December 6th. Tickets will open up to first and second years on Sunday, December 13th. There is a limited number of spots, so be sure to purchase your tickets quickly! Buy your tickets here: https://forms.gle/AQtrw63w9HxwSRnn6
-Ticket prices:
-Regular Admissions: $5
-Regular Admission + Resume Package: $10
If you purchase the resume package then your resume will be included in a folder with all the other resumes that will be sent to each of the industry night representatives.

If you have any questions concerning Industry Night feel free to stop by any of the CMAS Executive's office hours on the 3300 Block Discord to ask. You can also email cmas.dir.events@gmail.com.